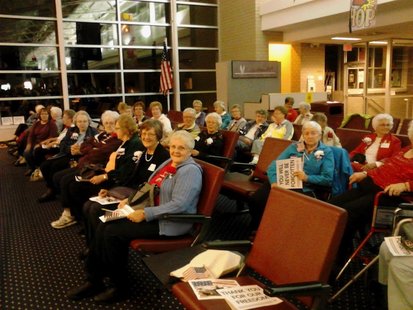 MOSINEE, WI (WSAU) - Ninety veterans from across Central Wisconsin are back home after a trip on the Never Forgotten Honor Flight.
This is the ninth flight out of Central Wisconsin. The 65 WWII veterans and 27 Korean War veterans spent the day touring the memorials in Washington D.C., including the World War II memorial, the Korean War memorial, and Arlington National Cemetery.
Their flight home was delayed for about 2 hours after a technical glitch with the runway at Reagan National Airport, but they made it home safely late this evening.
Several hundred people were on hand at Central Wisconsin Airport for a Welcome Home Rally.