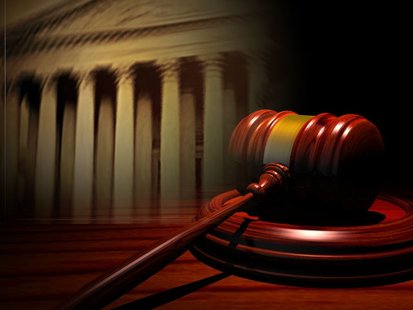 WAUSAU, WI (WSAU) - One of the five suspects in a series of recent church burglaries pleaded not-guilty Friday.
18-year-old Ryan Hull of Weston entered that plea in Marathon County Circuit Court. Hull and three others are charged with criminal damage to property, burglary and theft after several Weston churches were broken into last month.
The other three men accused in the crimes have not yet entered pleas. 18-year-old Collin Pfingsten will have a plea hearing September 25th. 18-year-old Derik Kraft and 19-year-old Dustin Groff have conferences scheduled with prosecutors on Friday afternoon. Kraft's bond was modified to allow him to stay with his parents while participating in an alcohol and other drug dependency program.
The burglaries happened at Bethany Baptist Church at 6601 Alderson St, Mount Olive Church at 205 Alderson St.; St. Agnes Church at 6101 Zinzer St., St. Mark's Catholic Parish at 602 Military Road in Rothschild and New Hope Community Church, E1045 Highway J in the Town of Easton.
The burglars gained access to the churches by breaking windows. Everest Metro Police Department detectives recovered some of the stolen property. They also impounded a vehicle as evidence.
Hull remains jailed in Marathon County unable to post a $10,000 cash bond. He faces more than 96 years in prison and up to $245,000 in fines if convicted.