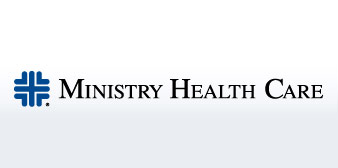 WESTON, Wis (WSAU) - The company that manages Ministry Health Care in Wisconsin is merging with the nation's largest Catholic health group.
Marian Health System announced today that they've reached a memorandum of understanding with Saint Louis-based Ascension Health Alliance. The move would bring three of Marian's health care groups into the merger, all sponsored by the Sisters of the Sorrowful Mother. That includes Ministry, Via Christi Health in Kansas, and St. John Health in Oklahoma.
In a press release, Ministry CEO Nick Desien says "By joining these other religious congregations, the Sisters of the Sorrowful Mother have the opportunity to ensure Catholic health care in the United States is strong and vibrant now and into the future. A relationship with Ascension Health brings many benefits to Ministry, including greater access to capital, economies of scale and best practices, a connection to an innovative organization recognized for high level performance with a commitment to growing and diversifying and the backing of a strong, national healthcare system."
Officials say the merger could take several months to work out. If completed, Ministry would become the regional coordinator for Ascension Health and the Sisters of the Sorrowful Mother would share leadership in the group with four other congregations.