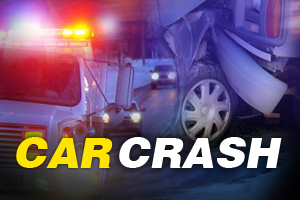 RICHFIELD, Wis. (WSAU) - One person is dead in a rollover crash of a tanker truck in rural Wood County.
Deputies say 47 year old Rodney Koenemann from Holman died after the tanker truck he was driving rolled over into the ditch on County Highway A around 2 am Wednesday morning. Sheriff's lieutenant Shawn Becker says that it appears the driver missed the turn. "Once the truck entered the ditch, it looks like the driver tried to over correct, but the truck hit a highway embankment at a driveway and then rolled over."
Koenemann was pronounced dead at the scene from injuries suffered. THe truck only leaked a minor amount of fuel. "Kwik Trip came out with other trucks to siphon that off, and we were able to clear the truck from the scene."
State Patrol investigators are trying to determine of mechanical failure contributed to the crash, but say that neither alcohol nor medical conditions lead to the accident.
The crash is still under investigation.