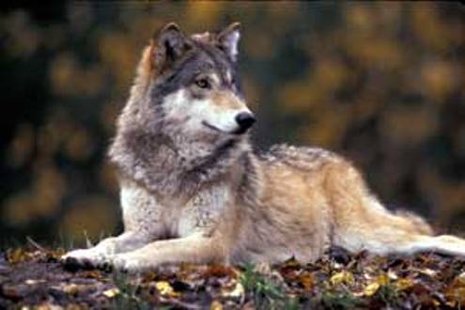 STEVENS POINT, Wis. (WSAU) – The DNR has announced their plans on applying for wolf hunting licenses.
Those applications will go on sale starting next week, and Wildlife regulations specialist Scott Loomans says it's a short application cycle. "You've only got a month to apply, so we're going to let people know, and we're hoping as many people apply as can." Permit applications will be on sale on the DNR's website as well as at local locations that you can normally purchase permits.
Loomans says the program will run on a lottery for an expected 2000 tags. "It's very similar to other licenses that the DNR sells. This year everyone will have equal preference." The only difference is that the Wisconsin native American tribes will be able to take a number of those tags for themselves. Tribal leaders have not announced how many of those they'll want.
The Natural Resources Board voted unanimously in Stevens Point earlier this month to set a quota of 201 wolves for the initial hunting season from mid-October to end of February. There are six zones in the state for wolf hunting, and wildlife officials said the quotas are higher in places where wolves cause the most problems by killing livestock and other animals.
Applications will cost ten dollars.