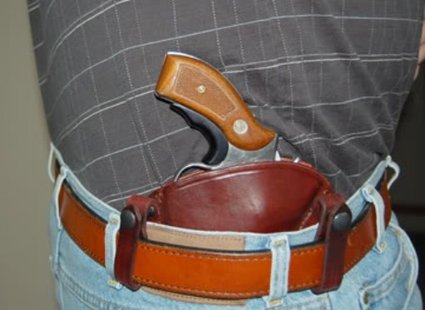 GREEN BAY, Wis. (WSAU) - The final public hearings are being held today and tomorrow on more stringent training rules the Justice Department proposed for Wisconsin's concealed weapons law.
Today's hearing is taking place in Green Bay. The final one is set for 10 tomorrow morning in Pewaukee at Waukesha County Technical College. The first public hearing was held last week in Superior. Only two people spoke. About 120-thousand people received state concealed carry permits under the simpler rules that have been in place since the law took effect last November.
Under the new rules, the required weapons training would have to include lessons on the use of deadly force – and how people can avoid such violent situations. Students would also have to learn about the safe use of firearms and bullets. Each class could only have up to 50 applicants. And their certificates would need at least a signature from the applicant that all of the training requirements have been met. An instructor can still sign the form, but it's not mandatory.
Nik Clark of Wisconsin Carry Incorporated says his group takes issue with the 50-student class limit, calling it arbitrary.