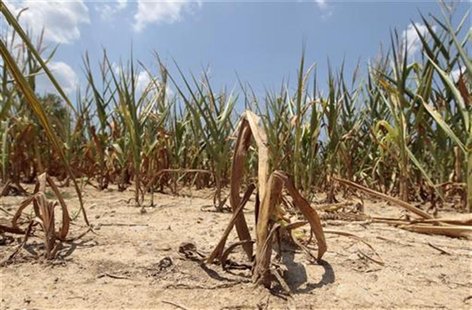 MADISON, Wis. (WSAU) - The U-S-D-A took a step this morning to help drought-stricken farmers in Wisconsin.
The agency says it will let farmers graze cattle and cut hay on lands set aside for conservation programs. In most cases, the lands must be designated for avoiding soil erosion, or providing habitat for wildlife – but they can used for feeding livestock in emergencies. The U-S-D-A says farmers in all drought categories – including the "abnormally dry" one – can use the conservation lands for feed.
Governor Scott Walker says those interested should contact their local Farm Service Agency offices. Last week, the U-S Drought Monitor labeled Wisconsin's mid-section as being "abnormally dry." The southern part of the state has either "severe" or "extreme" drought conditions. Walker calls the U-S-D-A's latest move quote, "another step toward relief-and-recovery for farmers here in Wisconsin and across the Midwest."
Yesterday, the governor allowed farmers to feed their cows by allowing for hay production and cattle grazing on over 11-thousand acres of state-owned lands. Rain is in the forecast for much of Wisconsin on-and-off over the next two days.