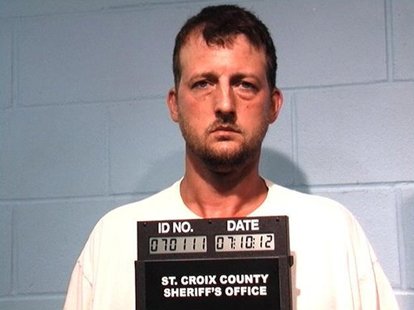 RIVER FALLS, Wis. (WSAU) - The man accused of killing his three young daughters in River Falls two weeks ago was ordered today to stand trial.
Saint Croix County Circuit Judge Scott Needham said the prosecution offered enough evidence to find probable cause that 34-year-old Aaron Schaffhausen committed the slayings. He's due back in court August 28th, when he's scheduled to enter pleas to three charges of first-degree intentional homicide.
At today's preliminary hearing, River Falls police receptionist Ailene Splittgerber testified that the victims' mother – Jessica Schaffhausen – was hysterical when she called 9-1-1 for help on July 10th. She said the call lasted around 40 minutes, and Jessica was crying and upset the entire time. Investigators said Jessica Schaffhausen gave her ex-husband permission to see their three daughters alone. And while doing so, authorities said he slashed the girls' throats, then called his ex-wife back and he said killed the youngsters.
The parents were divorced in January, and Aaron Schaffhausen – a construction worker – moved to Minot North Dakota. He's now in jail in Hudson under a two-million dollar bond.