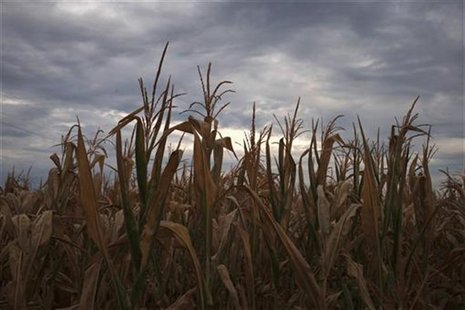 BURLINGTON, Wis. (WSAU) - Governor Scott Walker was told today that the corn crop has suffered the most during the summer-long drought in the southern half of Wisconsin.
Walker and a couple of his cabinet members visited the Jeff Ehrhart farm near Burlington. Ehrhart showed the governor some yellowed corn that he said would never recover. He said his entire crop has been affected – but it will be a couple weeks before he knows the full extent of the damage. Walker and his agriculture, D-N-R, and insurance secretaries were also planning to visit a farm near Dodgeville before holding a meeting later this afternoon to discuss the state's response. Walker has asked the federal government to declare 23 southern counties a disaster area, so farmers can get low-interest emergency loans.
The National Weather Service said there's only a small chance of rain from now at least until next Thursday in the area that's been classified as having an extreme drought. Meanwhile, it's supposed to get hotter again. Forecasters say the heat index could get back above 100 in the south by Monday.