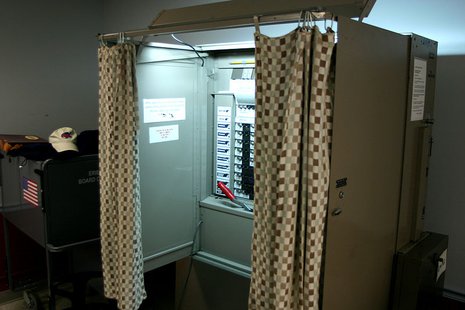 MADISON, WI (WSAU) The head of the Wisconsin elections' agency fired back today at Republican criticisms over the way the state Senate recall contest in Racine was run.
Kevin Kennedy took issue with claims that the election which allowed Democrats to take control of the Senate was quote, "an utter mockery of our system." In a letter on Wednesday, Assembly Speaker Jeff Fitzgerald and five other G-O-P leaders cited problems with voters who did not sign poll books – ballot bags that were tampered with – and voters not meeting proof-of-residency requirements to register at the polls. The Republicans said such problems undermine the public's confidence in elections.
But Kennedy said it's the Republicans who are undermining people's confidence, by continuing to make what he called unsubstantiated allegations of voter fraud. Racine Republican Van Wanggaard lost his Senate seat in the Racine County recall vote. Democrat John Lehman won it by over 800 votes, and his victory was affirmed by a recount that Wanggaard requested. Wanggaard then considered challenging the results in court, but decided against it this week. The Assembly G-O-P leaders then told the Government Accountability Board to clean up the process so November's elections are not in doubt.
Kennedy said there's little benefit in quote, "promoting unsubstantiated allegations questioning the credibility of the election process." Democrats said any errors were inadvertent, and not fraudulent.