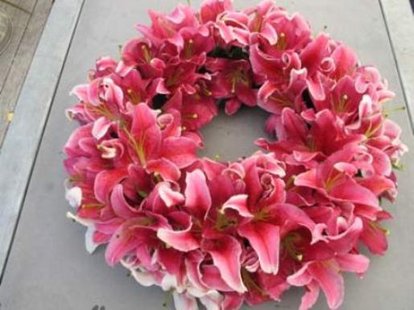 RIVER FALLS, WI (WSAU) A memorial service will be held Tuesday night in River Falls for the three young sisters murdered at their mother's home. A visitation for five-year-old Cecilia, eight-year-old Sophie, and 11-year-old Amara Schaffhausen will be held from 4-to-7 p-m at the Kilkarney Hills Golf Club in River Falls. The memorial service will be held there at seven Tuesday night.
The girls' father, 34-year-old Aaron Schaffhausen, was charged yesterday with three counts of homicide. Prosecutors said he slashed the throats of all three girls, and he strangled young Cecilia, after he got permission from his ex-wife Jessica to see them privately on Tuesday. Afterward, he reportedly called Jessica and said quote, "You can come home now, because I killed the kids." The mother immediately called 9-1-1, and her ex-husband turned himself into police a short time later. There's been no indication of a motive from the information released publicly.
Schaffhausen is being held on a two-million-dollar bond. He's due back in court July 24th, when a judge will decide if there's enough evidence to order a trial. Saint Croix County District Attorney Eric Johnson said the case was the worst by far in his three decades as a prosecutor – and it's impossible to keep his emotions out of it.