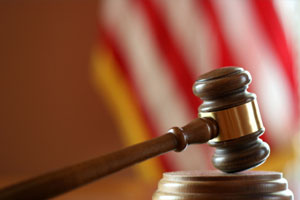 GREEN BAY, Wis. (WSAU) - A judge will hold a hearing on Tuesday, to decide whether to throw out a 700-thousand dollar damage award against the Green Bay Catholic Diocese.
The church has been filing requests to either drop the damage award to sex abuse victims Todd and Troy Merryfield – or order a new civil trial to determine if the church committed fraud. In May, a jury in Outagamie County ruled that the church never informed parishioners at a church in Freedom that their new pastor had a previous record of pedophile behavior. And the jury said it allowed Father John Feeney to molest Todd Merryfield, who was 12 at the time, and Troy who was 14.
In its latest filing, the diocese claims that the Constitution protects the church from liability. Church attorney Sarah Fry Bunch also said the Merryfields never proved that the diocese ever claimed that Feeney was safe to be around.
Feeney was criminally convicted of molesting the youngsters, and he served a prison term for it.