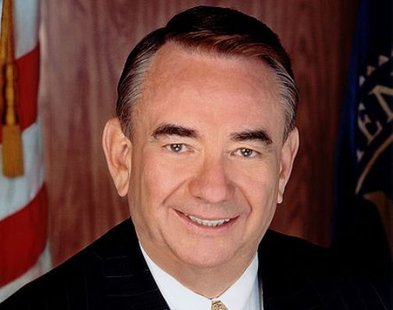 MADISON, WI (WSAU) The conservative Club-for-Growth is starting an ad campaign today that goes after the top two Republicans in next month's U-S Senate primary.
The ad says G-O-P front-runner Tommy Thompson pushed for nine different tax hikes when he was Wisconsin's governor. And the ad attacks second-place Eric Hovde for making a 500-dollar donation to former Democratic Governor Jim Doyle – who raised taxes during his eight years in office. The ad also says Hovde is quote, "like Thompson, only worse."
The Club-for-Growth has endorsed former Congressman Mark Neumann as the Republican nominee to replace retiring Senator Herb Kohl. Neumann was third in two independent polls released this week, ahead of Assembly Speaker Jeff Fitzgerald.
The Club-for-Growth has been going after Thompson even before he announced his candidacy for the Senate. Besides the tax hike proposals, the group says Thompson also supported a version of national health reform when he was George W. Bush's health secretary.
Thompson said the plan he backed was nothing like the one President Obama signed – and he has denied raising taxes. Hovde said in March that he doesn't remember his 500-dollar gift to Doyle in 2005 – and he said he'd like his money back. The winner of the August 14th G-O-P primary faces Democrat Tammy Baldwin for the Senate seat in November.