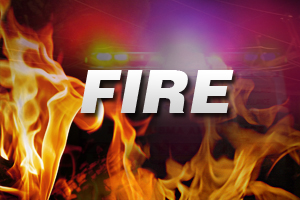 MADISON, Wis. (WSAU) - Eight counties were added this afternoon to the places where all outdoor burning activities are banned due to the worsening drought in south central Wisconsin.
The D-N-R says open burning, ash disposal, smoking, and at least some campfires are now prohibited in all of Wood, Portage, Waupaca, Jackson, Monroe, and Waushara counties – and additional parts of Adams and Juneau counties. Other parts of those two counties were originally put on the burning ban list two weeks ago.
The outdoor fire ban continues in nine other counties in southwest and south central Wisconsin, including the Madison area. Campfires are banned except in developed campgrounds with rings for that purpose.
The D-N-R expanded the ban after the U-S Drought Monitor reported worse drought conditions. They're now listed as severe in about the southern fifth of the state, including Madison and Milwaukee. Other places as far north as La Crosse and Fond du Lac are in a moderate drought.
A third-zone as far north as Wisconsin Rapids and Green Bay is described as being abnormally dry.