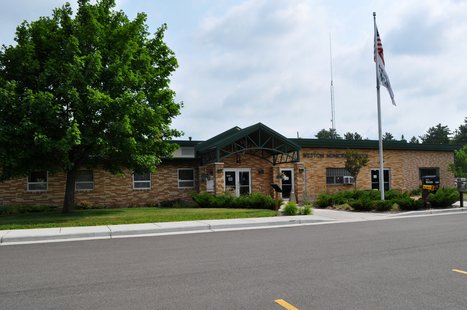 WESTON, Wis. (WSAU) – Weston village officials are making their pitch for a pair of upcoming budget referendums.
Village officials laid out their upcoming budget to members of the media Monday afternoon, along with updated budget numbers. The village is expected to face a $625 thousand dollar budget shortfall next year due to increased costs of services along with restrictions on their tax levy.
Finance director John Jacobs says there just isn't any way for them to raise revenue on their own. "We can only raise our incoming tax levy by around $20,000 next year." That's due to a loss in valuation as well as a cap on levy limits by the state.
The pair of referendums will ask for separate increases in the tax levy. The first will be to pay for bus service at a cost of 14 cents per thousand dollars, and a general fund increase at 46 cents per hundred thousand. That's expected to raise around $540,000 next year. If the village doesn't get the funding, they'll have to start making cuts. Village administrator Dan Guild says the requests are not threats though. "We want the residents to continue with their democratic process and tell us if they want to continue services or hold the line on the budget."
Guild says the village is already at a much lower tax rate than the surrounding communities. "We believe we provide our citizens with fantastic services at an incredible rate that is very competitive in the metro area." The village's current tax levy is around $5.13 per thousand dollars, which is more than a dollar cheaper than Rothschild and Mosinee.
The village will be scheduling a series of town hall meetings between now and the elections in order to get more information out to the public. The referendums will come up for a vote at the Presidential Elections in November.