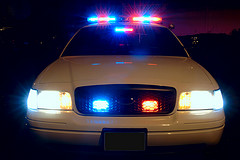 MARSHFIELD, WI (WSAU) - A twenty-year-old Marshfield woman is dead, and police are trying to figure out why. Kayla Jean Vanderwyst was found dead in the eight-hundred block of fourth street Monday afternoon.
Marshfield Police Chief Gary Jepsen says they are not releasing many details of the investigation, until they know just what happened and why. In a telephone interview with WSAU Radio, Jepsen declined to comment on specific details of the investigation due to the sensitive nature of the incident. He did say, "Any time you have a twenty-year-old female who appeared to be in, for the most part, pretty good health pass away, it causes some legitimate concerns and that we are doing everything we can to identify what may have been the cause of her death."
Chief Jepsen says there is no danger to the community. They just want to be thorough and complete the investigation first. "Until that point in time we are relatively certain that we can identify the reason for her death, we will not be releasing any information."
The Chief will announce a press conference when he is prepared to release the results of his department's investigation.