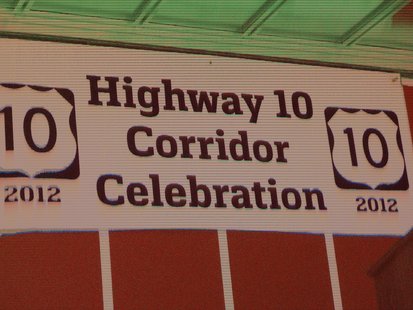 MILLADORE, Wis. (WSAU) - Officials from across the state were on hand today for the ceremonial opening of Highway 10 in Wood County.
Wisconsin Secretary of Transportation Mark Gottleib says today's grand opening ceremony was the culmination of planning spanning back to 1989. Marshfield Mayor Chris Meyer said his city will be the big beneficiary of the project in terms of economic growth and that, "Now, Marshfield's really on the map."
The 31 miles of newly reconstructed road cost $244-million-dollars and planning for the road first started back in 1989. The 65-mile-per-hour speed limit will reduce driving time between Stevens Point and Marshfield by more than 20 minutes.
A ceremonial truck caravan was the first traffic on the road. The road will be fully open to traffic by Thursday.