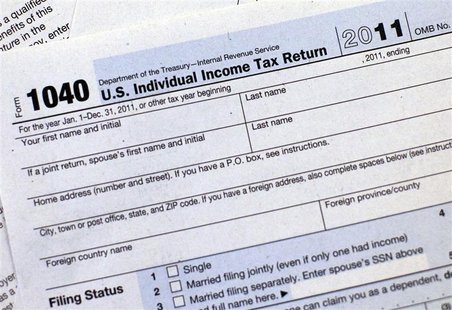 JANESVILLE, WI (WSAU)Figures released Friday show Republican vice presidential candidate Paul Ryan paid an effective tax rate of 15-point-9 percent in 2010 and 20 percent last year. Ryan's tax returns were released by the Romney campaign last night.
Janesville Congressman Ryan and his wife reported an adjusted gross income of about 323 thousand dollars last year, paying nearly 65 thousand in federal taxes.
Mitt Romney tax returns have become an issue in the current campaign, with Democrats demanding he release more than two years of his returns. Romney's campaign has estimated he will pay about 3-point-2 million dollars in federal taxes for 2011, an effective rate of 15-point-4 percent – a little lower than Ryan's rate.