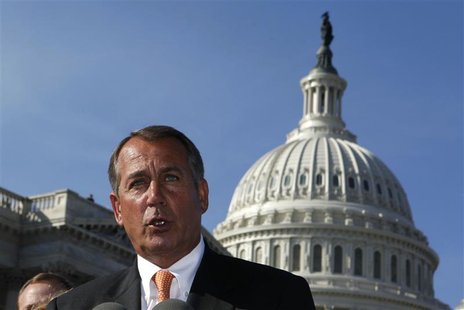 WAUSAU, Wis (WSAU) – US Republicans are already working to drum up support for Paul Ryan as the VP for Mitt Romney.
Speaker of the House John Boehner made an appearance in Wausau last night with Sean Duffy in support of the Romney/Ryan ticket at the GOP Victory Center in Wausau. He told a group of supporters that Ryan is the most intelligent choice for VP.
Boehner also called Ryan the most intelligible person on budgets in the House and that Romney picked a hard worker as his VP.
The Wausau stop was one of three stops Boehner made in the state yesterday.