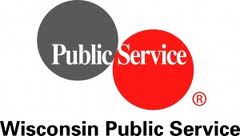 GREEN BAY, WI (WSAU) - Officials with Wisconsin Public Service are warning the public about a pay or get cut off scam.
WPS officials say a person claiming to work for the company is asking customers to make payments using a prepaid card. In another case, money was requested from a customer for pick up at their house. Spokeswoman Lisa Prunty says scammers use this tactic because it can make money transfers untraceable. "There really isn't a tracking system to go back and trace those financial transactions. This there would not be a way."
Prunty says WPS will never ask for payment in the field and would not request a prepaid card payment. "There's only a few ways to pay us, that's in person at our office, or on the internet or by phone." If you are approached by someone claiming to be from the utility, ask them for their badge or credentials.
If you've been contacted in such a manner, you are asked to call WPS at 1-800-450-7260. In addition, you should call the Wisconsin Department of Agriculture, Trade and Consumer Protection at 1-800-422-7128 or your local authorities.