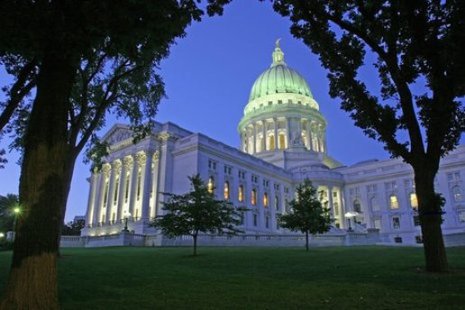 MADISON, Wis. (WSAU) - Lots of Wisconsinites are still undecided about who to pick in Tuesday's Republican U-S Senate primary.
A new Marquette Law School poll released this afternoon shows that 21-percent of 519 likely voters have not chosen one of the four G-O-P candidates, with only six days until the election. The new poll gives Tommy Thompson a wider lead than he's had in both previous Marquette polls and other independent surveys. Thompson has 28-percent support, to 20-percent for Eric Hovde, 18-percent for Mark Neumann, and 13-percent for Jeff Fitzgerald. Thompson's lead is well beyond the poll's margin-of-error of four-point-four percent.
When the undecided voters were pressed to choose somebody, a-third of them chose Thompson and another quarter mentioned Hovde. Seven-percent refused to say anything. In head-to-head matchups, Thompson led Democratic nominee Tammy Baldwin 48-43. Baldwin led Fitzgerald 45-40. She led Hovde 44-41. And Neumann was tied with Baldwin at 44-apiece.
Poll director Charles Franklin said all the head-to-head results were within their margins-of-error.