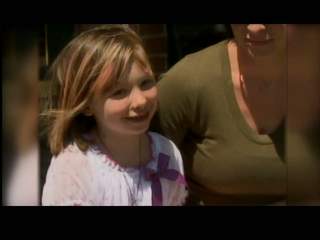 CAMPBELLSPORT, WI (WSAU) Prosecutors charge a 16 year old boy from Campbellsport with felony second-degree reckless injury for shooting an arrow which hit a small girl in the back.
Doctors say seven year old Aryanna Schneeburg is lucky she survived the May 20th accident.
Teenager Casey Bennett originally told investigators he didn't know who shot the girl, but later admitted he was trying to hit a squirrel, missed the shot and heard the girl scream. Bennett also is charged with misdemeanor obstruction of an officer for lying about the shot.