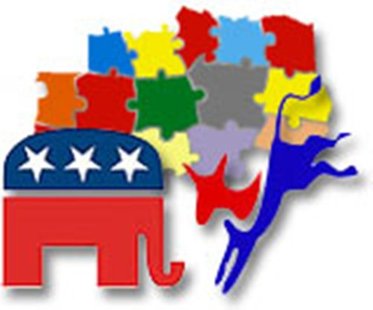 MADISON (WSAU) Governor Scott Walker has still not said whether he'll approve the new state legislative-and-congressional districts drawn up by his fellow Republicans. But the governor paved the way for those new maps by signing a related bill into law yesterday. It ended the requirement that the state wait for cities, villages, and counties to complete their re-districting, so the legislative-and-congressional districts could correspond to the local boundaries.
It means that local governments will not have to re-draw their maps to conform to what the Legislature approved earlier this month.
Democrats said it also made it easier for Republicans to draw maps that are most favorable to their future election chances – and to get it done now, before the GOP runs the risk of losing the majority in the Senate in the upcoming recall contests.
Two former Democratic lawmakers and 13 others have filed a federal court suit, claiming the maps are unconstitutional. And if Walker approves them, more legal action could follow. The bill Walker signed yesterday requires the Supreme Court to create a panel of three state judges to hear local challenges. Critics say that's it violates the separation-of-powers between the legislative and judicial branches.